Kia Ora e te whanau!
We hope you are in good spirits and high energy for the school holidays! We are thrilled to bring you the latest updates on our weekly activities, registration requirements, upcoming courses, and professional development opportunities for teachers. Get ready to engage in a world of fun, growth, and exploration!
We hope you are in good spirits and high energy for another month of exciting activities and learning opportunities. We are thrilled to bring you the latest updates on our weekly activities, registration requirements, upcoming courses, and professional development opportunities for teachers. Get ready to engage in a world of fun, growth, and exploration!
ANNOUNCEMENTS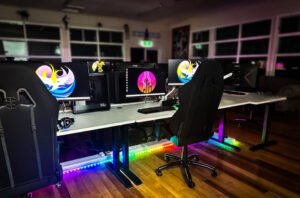 Te Wairoa launched their first ever digital tech hub with the goal of providing new opportunities to tamariki. Te Papatipu Matahiko is a collective of organisations committed to transformational change and includes Digital Natives Academy, Victory Up, Native Tech and Native Industries and is allowing us to scale our programme across the motu to support communities most in need.  We are blessed to be able to work with like minds.
We are also excited to share with you that we have two more hubs ready to open in the coming weeks.  These provide opportunities in Taranaki and Christchurch.  We have also started delivering courses in Papakura High School with a hub scheduled to open in that area towards the end of this year.
New Zealand Game Developers Conference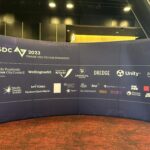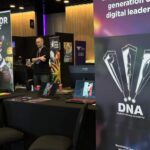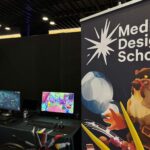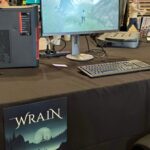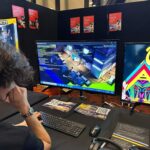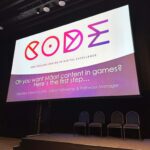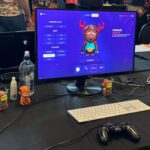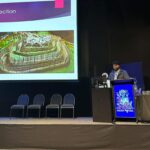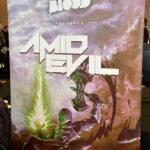 Photos by Marcus Powell, NZGDC Wellington 2023
The New Zealand Game Developers Conference kicked off in Wellington Aug 31 – Sept 2, so naturally DNA/Native Tech had to seize this amazing opportunity to meet & greet up-and-comers, experienced developers, and artists, as well as share our own unique flavour.   Our GM, Marcus Powell, headed down to represent Digital Natives Academy at this thriving industry event.
As the game development scene in Aotearoa is rapidly expanding, it's exciting to see the remarkable talent within our borders being showcased.  At DNA, we're dedicated to fostering talent by providing digital access and educational opportunities for aspiring game developers.  We believe that everyone with passion and dedication should have the means to pursue a career in game development.  Our comprehensive programs empower students to explore their creativity, learn cutting-edge development techniques, and build a strong foundation.  Together with our community, we're shaping the future of game development in New Zealand, one talented student at a time.  
Thank you for being part of our journey.

Native Industries is a Māori led Tech, Innovation & Creative Design studio, providing indigenous centered kaupapa driven solutions to hapū, iwi, marae and Māori organisations as well other entities wanting to work with Māori creatives. 
Do you have an artistic idea for your business you want to bring to life? From graphic design to animations – we've got you covered!  Head to our website and check out our portfolio. Fill out a Project Form and our talented artists can make some magic happen.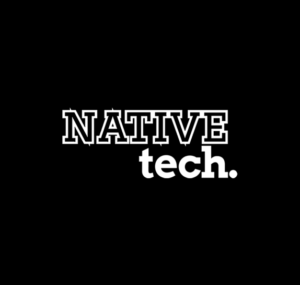 Our new students are here and they're awesome! We're blown away by their energy and potential. In just a short time, they've shown so much growth and passion. We can't wait to see all they'll achieve. Here's to an amazing year ahead!
Gain a deep understanding of the latest technologies and develop proficiency in this rapidly evolving field. Secure your spot by registering early, as availability is limited.
Intake for 2023 is now closed. Get in ahead of the game for 2024 and enrol now!!

Opportunities for teachers in conjunction with our Te Papatipu Matahiko organisation. If you're an educator looking to expand your skills and explore new teaching methodologies, we invite you to contact us to discuss the available options, click here for more information.
Esports Practice and Scrims: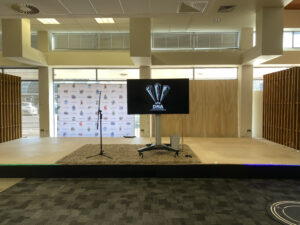 Update for you keen gamers:  Esports is under construction for the remainder of Term 3.
We are looking at bringing it back in a brand new format for Term 4. 
To register your interest, head to our website.  These events are open to Intermediate and High School students only.  Follow our Facebook page for any updates on Esports News.

Art Club: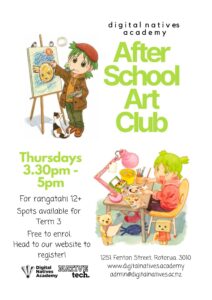 Calling all artists and creative souls! Our Art Club meets every Thursday during the school term from 3:30 PM to 5:00 PM. Unleash your imagination, explore various art forms, and discover new techniques. To be part of this inspiring community, registration is required. Please sign up via our website to secure your spot.

Embark on a captivating journey filled with mythical creatures and epic adventures! Our "Learn to Play Dungeons and Dragons" sessions are held every Saturday starting at 12:00 PM. Whether you're a complete beginner or an experienced player, our Dungeon Masters will guide you through this immersive tabletop role-playing game. To reserve your place, please register via email or send a message to our Facebook page.  These are held during the school term.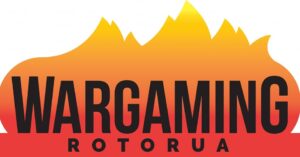 Unleash your strategic prowess and join us every second and fourth Sunday of the month for our "Learn to Play Warhammer" sessions from 10:00am – 4:00pm and first and third Monday nights from 7:00pm. Immerse yourself in the rich world of Warhammer and engage in intense battles. No registration is required for this event, so mark your calendars and come prepared for an action-packed day.  For any queries, head over to the Wargaming Rotorua Facebook page.  Membership fee applies.
To register for any of the part-time or full-time courses, inquire about further details, or explore our teacher PLD opportunities, please contact us via email or visit our website for more information https://digitalnatives.academy/ or our Facebook Page https://www.facebook.com/DigitalNativesAcademy
We hope you find these activities, courses, and teacher PLD options enticing and engaging. Join us in exploring new realms, nurturing talents, and creating lasting connections. Should you have any questions or require additional information, please don't hesitate to reach out.
Please note:  Due to the nature of our establishment evolving, we can no longer offer the public to use our  computers.  All people on-site must be registered with one of the programmes or community clubs.
Ngā mihi