ROTORUA WENT BIG ON THE NEW ZEALAND ESPORTS SCENE DURING NZ'S TECHWEEK19. THE 20TH OF MAY SAW 4 TEAMS BATTLING IT OUT LIVE ON STAGE FOR A PRIZE POOL OF $10,000, THE LARGEST PRIZE EVER SEEN IN NZ LEAGUE OF LEGENDS HISTORY.
Over 250 young people and their families gathered to watch some of NZ's best esports players compete at a live viewing event in the heart of Rotorua.  3 huge screens, along with commentators, shoutcasters and professional esports players analysing the game all in front of a live audience.
"We really wanted to grow the esports ecosystem from the ground up" explains Karaz Mikaere, the event organiser, "to provide a platform which celebrates the best NZ talent in esports. To show our rangatahi that there are amazing opportunities within this space. It's not just about playing the games, it's about developing and designing games, creating animation for them, and running events like this."

Potaua Biasiny-Tule – DNA Founder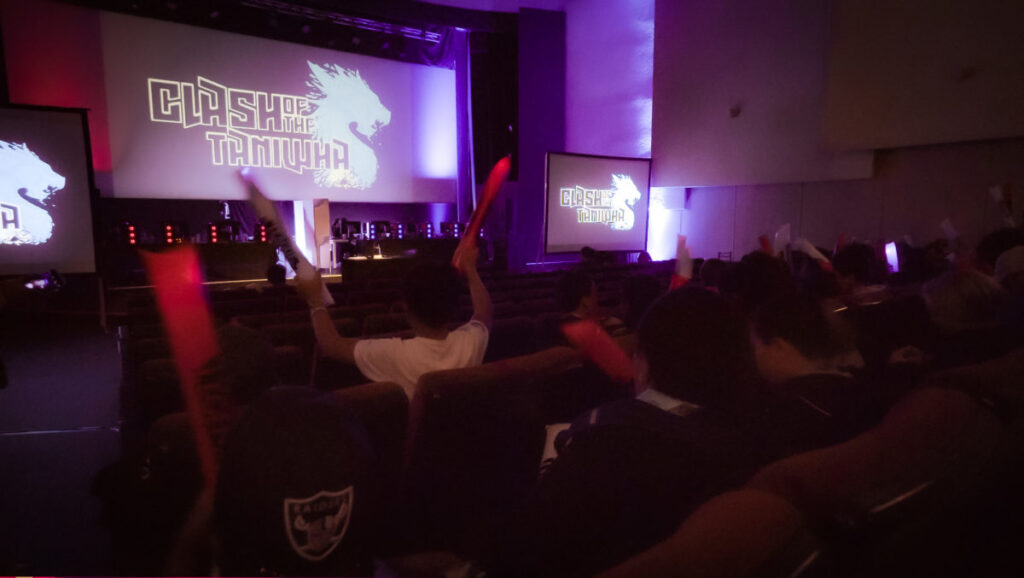 FOCUS ON HEALTH & WELLBEING
The team behind the event, Digital Natives Academy (DNA), have recently teamed up with Riot Games, one of the largest gaming companies in the world to launch an innovative well-being, mental health and esports education programme.
To celebrate this partnership, and help put some shizzle into Techweek 2019, Riot Games sent over their Sydney-based Social & Community Play developer, Ivan Davies, who has spearheaded the Learning with League initiative (oce.learnwithleague.com), Mr Davies delivered three interactive workshops (for teachers, parents & classes) and focused on how esports can be used to teach valuable lessons about resilience, sportsmanship and appropriate behaviour.
"Similar to traditional sports, video games are a major part of our children's lives, at a critical time in their lives and we have a chance to use this platform to help build lifelong habits that can inform their future success", says Mr Davies."
These interactive workshops were held alongside the competitive esports event, as a way to introduce the whole community to esports and competitive gaming.  The event was run by DNA's esports division, Nativez Esports.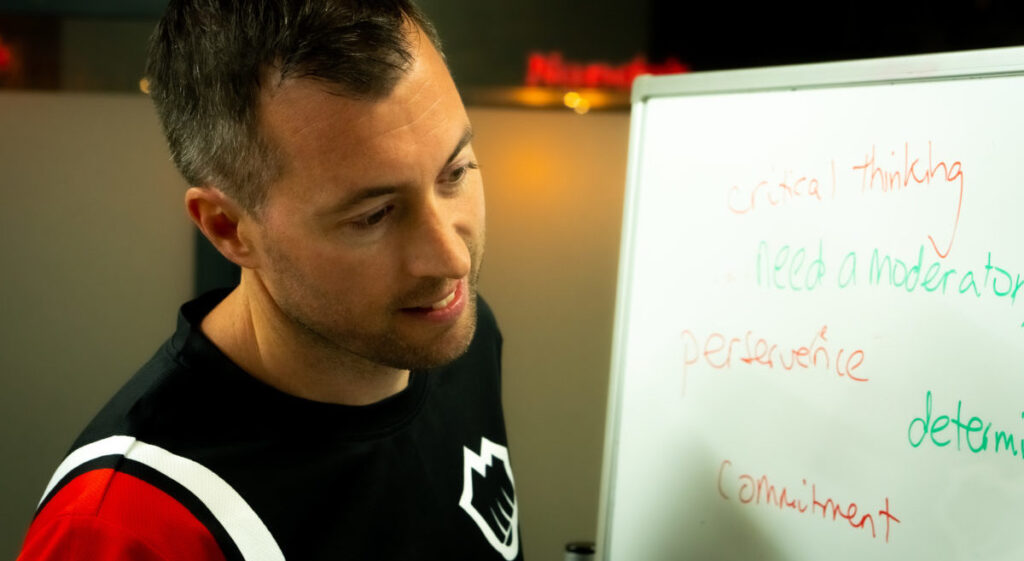 New Zealand's top tech provider, Playtech along with partner Intel, sponsored the event. Gametan, an emerging esports event organiser was also in house. Local content creators, Onkura International, 4CompanyB and Kumara Patch were also onsite alongside local games developer, Rebecca Cox, who ran coding workshops for all-ages.
The event was for all whanau, with parents and educators in particular, encouraged to attend and learn how gaming and esports can be used as a tool to help illuminate career pathways to digital technology.
Digital Natives Academy ran free coding/animation workshops, and Toi Ohomai's Game Development Department brought over their VR to explore.
DNA and event cofounder, Potaua Biasiny-Tule said "for us, this event is about reminding our community that we value their skill and dedication to our game and to never stop reaching for the stars."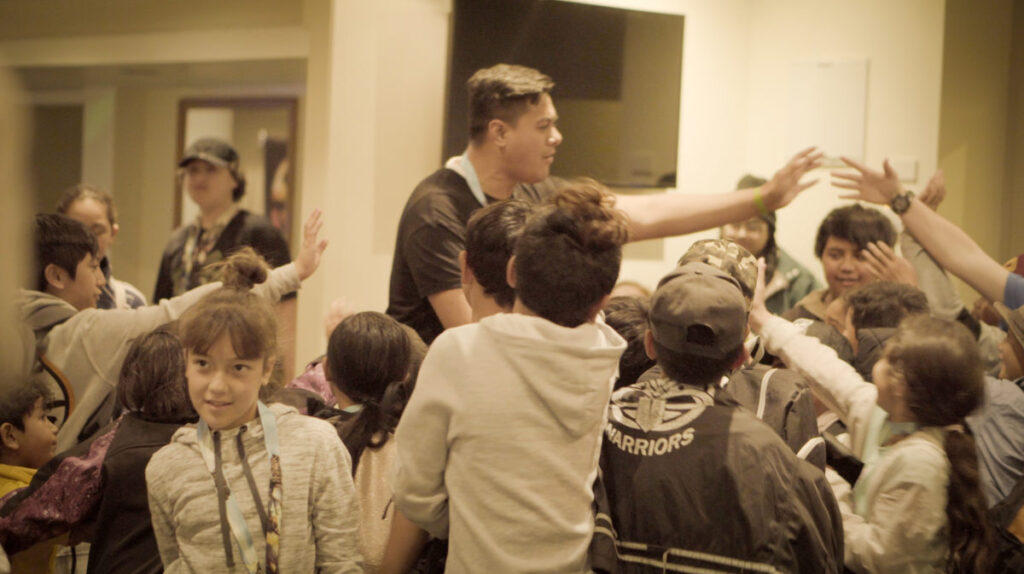 The League of Legends Learning initiative is designed to connect with young people on their digital journeys and equip them with critical life skills. Through participation in this initiative, young people build strategies for looking after their mental health, preventing and responding to bullying, and demonstrating appropriate online behaviour.
Invasive team activities, centred around game play, provide opportunities for young people to learn about the values and habits associated with appropriate behaviour (see Aspects of Sportsmanship Framework).
The initiative brings young people together through authentic and natural experiences in a game they already enjoy, creating teachable moments, both at school and in the home, in areas like self-regulation, healthy balance and team-based communication. Within a structured environment, young people have fun, learn how to pursue mastery and team-based interaction in a positive and productive way. The above positively affects the young person's connection to their school, family relationships, holistic development and mental health and overall wellbeing.
DNA
Digital Natives Academy is an intergenerational centre of digital excellence, a place where curious young minds can find exceptional digital leaders along with state of the art digital tech; it is also a Sanctuary from an often cold, uncaring world where the outliers of society can find peace, a warm smile, friendship and shared interests.